Save for discounts !!!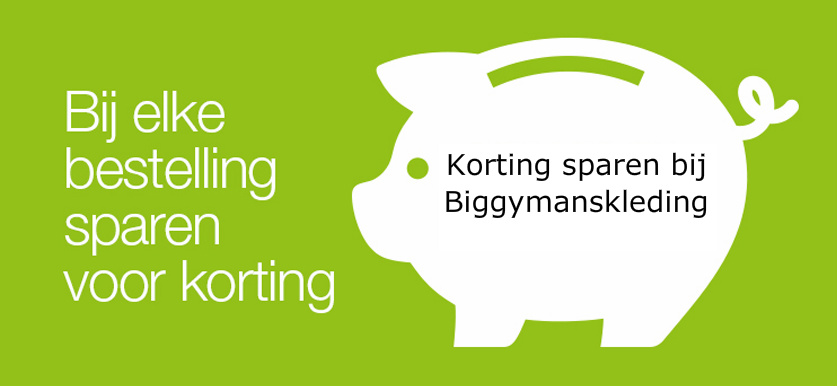 Biggymanskleding is already the cheapest Benelux supplier in large sizes of men's clothing, because we want to reward our regular customers, we have developed a special savings program. With this savings program you can save points, which can be delivered at a number of points for EXTRA discount. See below how it works:

Please note that in order to be eligible for this savings system, you must create an account in our system. Afterwards, we can not work on any points. You will automatically receive an email if you submit points with a discount code. This discount code can be used when you order on our website.
Once you get the code do not forget to copy it, you must place this code manually in your order!